Right now we're very much enjoying this book.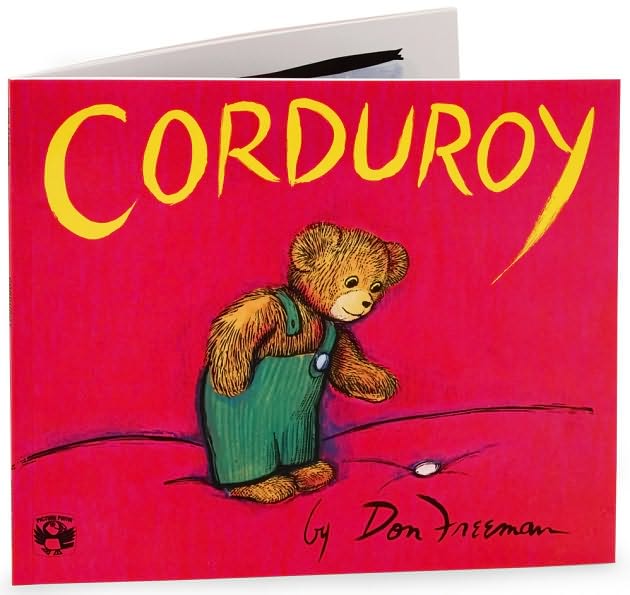 In fact we're enjoying it several times a day. I'm sure you all know how that is. Kessa's aunt bought it for her, but all this enjoyment and love for Corduroy started with a trip to the library when we happened to pick up this book.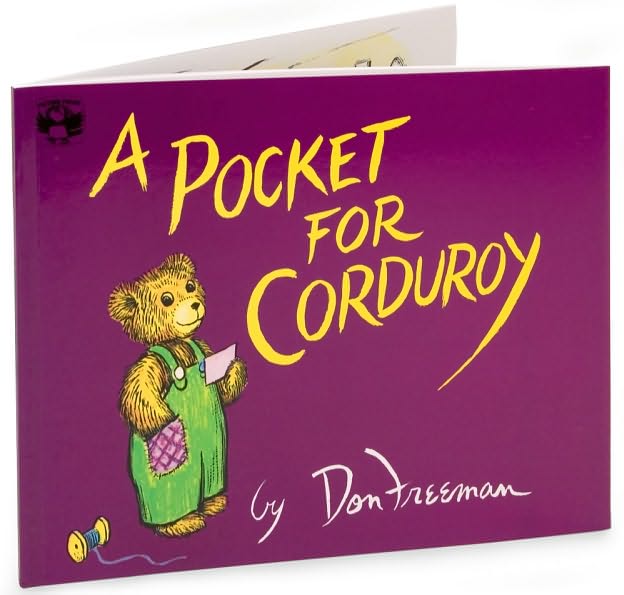 We had that book from the library for like a month and a half or something! My just turned two year old can quote the ENTIRE book. She would sit there and read it to herself when she couldn't get anyone else to. :) Anyway, we're enjoying all things Corduroy at the Johnson household right now and I've been wanting to do
this
cute idea on something for Kessa for a while. Now I finally know what I'm going to do! She's got a purple sweatshirt type zip up jacket that I'm going to put Corduroy on the back of...and I'm thinking about a purple pocket on the sleeve! ;) Anyway, anyone have any ideas on where I could find a smallish piece of green corduroy? I really don't want to pay the price to get a new piece, but I can if I have to. I was thinking maybe I'd try goodwill. Anyone else have any ideas?