Sure, I mean, I love the leaves changing colors, I love the cooler weather, I love the hay rides and bonfires...but let's be honest...right now I'm just ready to start dressing my kids in their way too cute fall clothes (and honestly, buying them more!!!) Now don't get me wrong, they've got cute summer clothes too...but there's just something about fall clothes that gets me. I just LOVE them!!!!
Check out this totally adorable outfit that I'm pretty sure Grace needs from The Children's Place:
(don't you just LOVE that hat?!?!)
and how about these boots for Kessa (although I can't decide which color I like best...)
(Can't you just see them with tights and a little skirt?!?! *eee!*)
This outfit from Gymboree is totally adorable too...*but I think I'd find some hightops or boots to go with it not these pink shoes they have with it.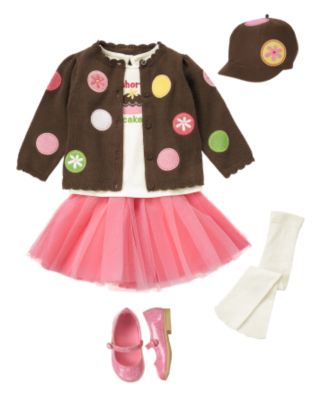 Totally simple but cute from Gap.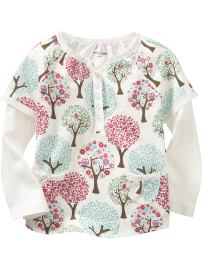 Yup, boy clothes are way too fun too! I've got a thing for Henleys.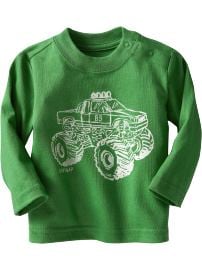 I LOVE these jeans!!!! Sadly they (along with just about all the clothes I loved for Zeke) are from Gap and I pretty much don't shop there because it's so expensive!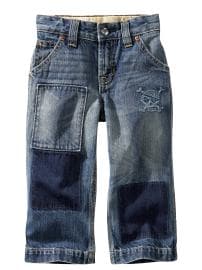 Loving this shirt cause it's still "dressy" and nice for church but he'll look like a little stud too and it's not too preppy for me.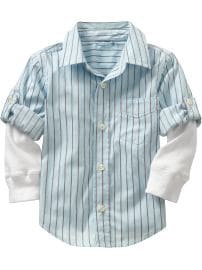 And this may be my favorite find of the day. I'm not sure why but I LOVE it!!! heheh! My dad was in the Navy for a while and the ship tattoo reminds me of one he has.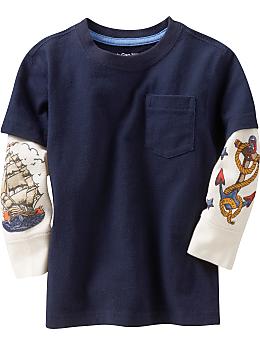 (on a side note this was a just for fun post. I probably will not be buying my children any of these outfits much less all of them. We try to be much more rational with the $ God has blessed us with...but it's fun to look anyway! :D)